Cycling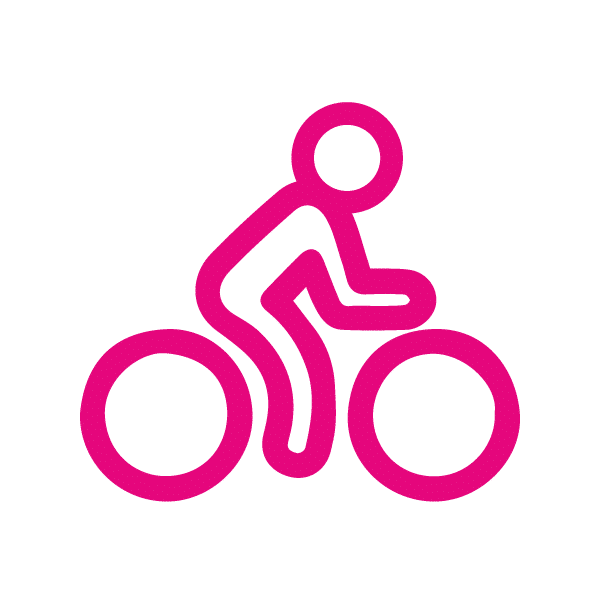 The joy of cycling can be felt when you are cycling through a beautiful city, breathtaking natural sites or mountainous terrain of Himos area. The Himos-Jämsä region offers splendid opportunities for cycling. By bike, you can get quickly and conveniently from one place to another, or alternatively you can head out for a longer trip on a bike. Himos has eFatbikes for rent, check availability in advance. The newest bike route is the Sorvajärvi nature exercise trail, which also has a shed and a campfire site. Also on offer is the bumpy and winding Pumptrack, located in the centre of Jämsä, which you can wind your way around on a bike, scooter or skateboard. The more challenging balance track is suitable for all ages.


Cycling routes and bicycle rental
The Himos-Jämsä region has good options both for touring and mountain biking. Suitable routes for biking can be found, for example, in Isojärvi National Park. Around Himos there are splendid landscapes among which you can choose the cycle route, that suits you best, Northen biking route or Bikin route of Jämsänniemi. You can head out on your bike trip using either your own bike or one rented from Himos.

Sorvajärvi Nature Sports Trail
There is a sandy and gravel paved bike path ideal for exploring mountain biking. On the route there are hills, boardwalks, speed curves and jumps as well as a shed and a campfire site. The length of the route is 3 km, a wide path is suitable for hiking and for other exercises. Address: Rauhalanmutkan hiihtoparkki.
Isojärvi National Park
Isojärvi National Park has a 16 km long mountain bike trail. On the Isojärvi cycling route, you follow in the footsteps of the former savotti. In places, the challenging route runs over cliffs to rugged fabrics and down into gorge valleys. In addition to café services, you can rent fatbikes, rowing boats, canoes, accommodation and a sauna at the Herety's cabin café in Isojärvi National Park. There are a total of 30 km of hiking trails in the area, which are signposted and there are tent and campfire sites along them.