Action and excitement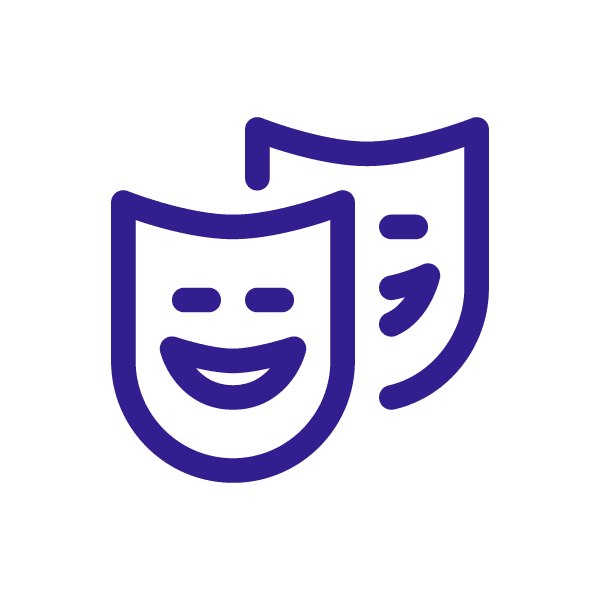 Himos-Jämsä provides action and excitement for all tastes. Himos is a lively event center that features all types of events all year round. The Himos-Jämsä region has something going on every weekend. Theatre plays, art exhibitions, movies and concerts also complement the events and experiences that are on offer. Every even-numbered year, the FinnMETKO heavy machinery fair that is arranged at the beginning of September gathers the world's top machinery manufacturers to Jämsä and attracts both professionals and thousands of visitors from around the world. It is worth choosing other events in the area, as it is worth staying in the Himos-Jämsä region for several days. Take over the events of Himos-Jämsä! Check the event calender.

FinnMETKO 1.-3.9.2022
Every other year, the Jämsä Myllymäki industrial area fills up with big machines when FinnMETKO, Finland's biggest profession exhibition for the machinery sector, gathers together the world's machinery manufactures. The FinnMETKO event offers an excellent and diverse overview of the latest products and machinery available. The machine demonstrations have become particularly popular, and the event offers a large number of these. The extensive but compact exhibition area and well-functioning services make a great setting for exhibition visitors to enjoy. The quality professional skills of the exhibitors and the investment in customer service and product demonstration create the good, relaxed atmosphere for which the event is highly praised.
Photographer Henri Juvonen
Photographer Timo Marjala
Photographer Timo Marjala
Events at Himos
Himos is a lively event center that features all types of events all year round. The annual event calendar includes eg. music festivals and concerts, trail run events, motorsports and special car shows. You are welcome to experience winter and summer season in Himos. Read more about events at Himos.
Photographer Milka Koskinen
Photographer Milka Koskinen
Himos Trail
The Himos Trail is an atmospheric trail running experience for runners of all levels and ages. The trails are great places to exercise even in winter, when nature shows its best sides in a different form. The routes are designed to show all the best parts of the Himos area – and there are plenty of them! There are the smallest and most beautiful trails, the most visually stunning places and the best views without forgetting the untouched terrain and stunning swamps. Successful snow trail trails require regular trails through the winter.
In the Himos area, they are kept open not only by commuters but also by tourism entrepreneurs and the iron-hard Himos Trail team. With exceptional altitude differences in southern Finland, the Himos Winter Trail offers wonderful physical challenges as well as long insanely winding downhill trails. The routes revolve mainly in the unspoilt old forests of the most beautiful area of Himos, Paljakka.