Accommodation in Himos-Jämsä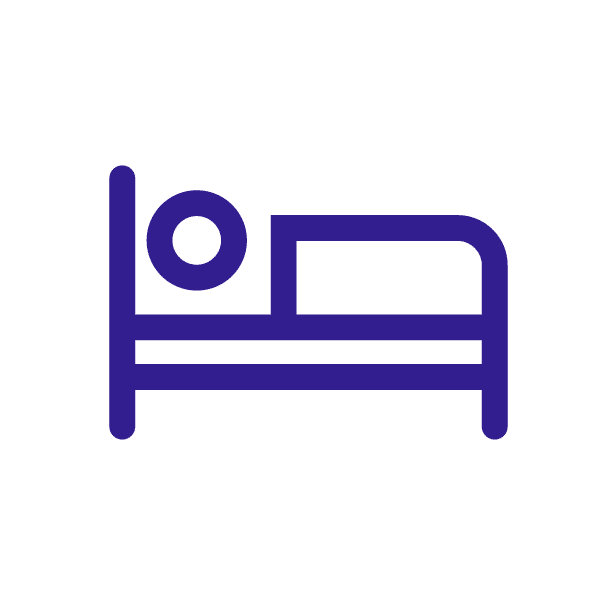 The Himos-Jämsä region provides plenty of opportunities for a relaxing in comfort and staying for a long holiday in Finland. The region's idyllic countryside will help you forget your worries and relax. Central Finland's beautiful nature invites you to enjoy its sights and sounds, all year round. Himos Holiday Resort contains plenty of top-quality holiday cottages right next to the ski resort, golf course and the summer's top events. Lake Patalahti and Lake Päijänne provide a breath of fresh lakeside air. And if you want to venture further into the region, you can experience Jämsä's natural beauty in peace. The region features a wide variety of accommodations, from rooms to cottages and even villas, and for groups of all sizes. Room accommodation can be found from city hotels to idyllic country hotels and inns. In addition, there are campsites in the Jämsä region,  where you can also arrive by caravan and motorhome.  Photo: Julia Kivelä/Visit Jyväskylä Region
Cottages
Himos-Jämsä contain plenty of options to spend nice vacation in a holiday villa or a countryside cottage. In addition to Himos rental cottages, the region also offers a wide range of idyllic cottages in the countryside and by the lake, where it is possible to spend relaxing cottage moments. You can stay in atmospheric and scenic Central Finnish countryside and enjoy enchanting lake views.
Rooms
Himos-Jämsä offers comfortable and affordable rooms and apartments. Room accommodation is possible in the heart of Himos's events, in addition to which the region offers delightful rural and homely accommodation.
Glamping
In Himos-Jämsä, you can enjoy sleeping in the great outdoors with all of the amenities. 'Glamping' is a portmanteau of 'glamorous' and 'camping'. If you want to enjoy the peace and quiet of nature, but aren't especially fond of sleeping in a tent, glamping may be just the thing for you.
Camping areas
Himos-Jämsä is located in southern Central Finland in the Finnish heartland, right next to the best roads. The region is easily accessible by mobile home or caravan – drive right in to any camping area and enjoy the beauty of nature! The Himos-Jämsä region invites all caravanners and campers to come and enjoy what we have to offer.
A relaxing cottage getaway