Cross-country skiing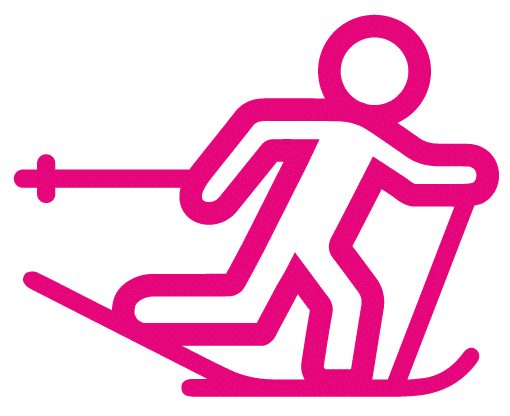 Cross-country skiers will find plenty to love on their holiday in Jämsä. There are over 100 kilometres of ski tracks winding through the beautiful, varied terrain of the Himos-Jämsä region. Some tracks are lighted between 8am and 10pm. The Himos-Jämsä region has shorter and longer ski tracks for all skill levels. Skate ski your way to the lodge for some hot juice or take a break in a lean-to to admire nature. You can print our a map of skiing routes in Himos-Jämsä. Head out on the slick, well-groomed tracks on a wonderful winter day!


Cross-country ski trails
Jämsä's ski trails start at the Särkijärvi Sports Center and continue to Pykälä via Jämsänkoski, Juokslahti and Himos. The Himos ski trails from Himosranta connect directly with the Jämsä ski trail network and Pykälä. There is also a broad ski track network that winds its way around Jämsänkoski and Länkipohja. In addition, there are several kilomatre-long cross-country ski tracks at the Halli sports centre. 
First Snow Track
The length of the First Snow track is about 1,5 km in each way. Part of the track is is a wide back-and-forth track and part is a loop on flat terrain. The track is lit  from 6 to 8 am. and in the evening from 4 to 10 pm. Along the track there is a cabin where you have access to firewood and a bajamaja. The address is Himosraitti 2.
Activities for groups
Whether your group is big or small, a work group, family celebrations, bachelor parties or something in between, Himos-Jämsä region provides new experiences for groups of all ages and sizes.
Read more