Himos-Jämsä
In our tourist information office, you can find the tourist guides and maps of Himos-Jämsä and surrounding region, including brochures of the nearest cities of Jämsä. Himos-Jämsä brochurescan be found at the tourist information-office, local tourism companies, largest grocery stores, and in the library. You can also read our brochures in the internet, or order a paper version at home.


Tourist information office

The Tourist Information Office of the City of Jämsä is located on the main street, in the very centre of the city. You are most welcome to drop by in our office for tourist information all year round. You can also contact us by email or by phone. In summer, our mobile ASK ME! tourist information assistant is available at Himos few days a week and on Saturdays, in events and various tourism companies. 
Address: Keskuskatu 17, Jämsä. Tel: +358 50 372 0069, Email: info@jamsa.fi. Open: Mon-Fri 9:00-15:00. Order brochures and maps

Health care services
The Jämsän Terveys Oy health centres are the primary places to receive treatment when you feel that you need help with health related matters. At the health care centre, your care needs will be assessed, and if needed a time will be booked with a nurse or doctor. When the health centres are closed, urgent medical problems are treated by the first aid services.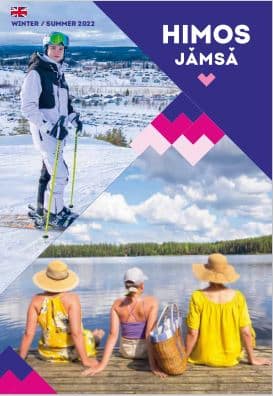 The lively and vibrant Himos-Jämsä is located in central Finland, in the heart of the country.The drive from Helsinki takes only  2,5 hours, and the area boasts a wealth of different tourist activities.
Whatever it is you fancy, the Heart of  Finland offers hundreds of experiences to suit all tastes! Our cosy cities and villages as well as the nature that will active your senses create the perfect setting for your holiday. www.visitheartfinland.fi 
Air Transportation
The nearest airports are in Tampere and Jyväskylä (Tikkakoski). There is a train connection to Jämsä from the international airport of Helsinki-Vantaa. Find Airports in Finland and specific address and other more detailed arrival and departure instructions by train, bus, car and taxi.   finavia